Argentina
Between Salta and Tucumán
This area of Argentina offers some spectacular and scenic views, due to the nature of its rocky colourful mountain ranges. The ride from the province capital of Salta westward to the town of Cachi twists through the imposing Cuesta de Obispo with fine views of valley floors and peaks. The road levels out near Cachi in the Parque Nacional Los Cardones, named after the large cacti, standing there in a lunarlike landscape. The "cardón" has long been a source of timber in this region. On the cacti grow epiphytes such as Tillandsias.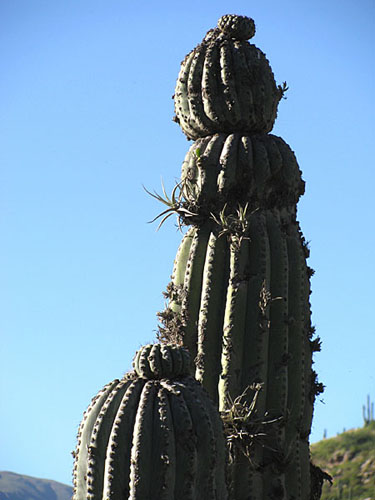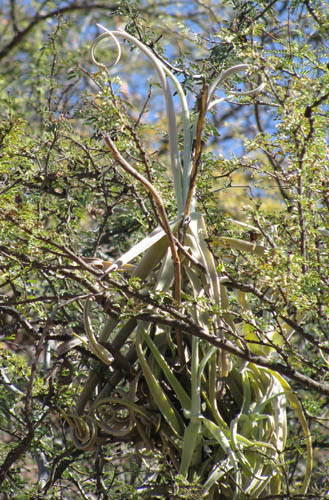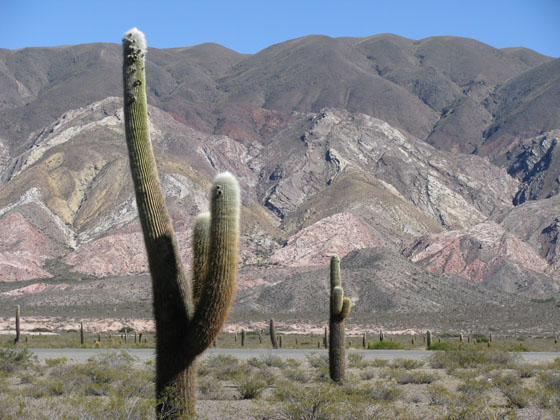 Most of the Tillandsias in the pictures on this page were photographed along the road from Salta southbound to Tucumán, traveling via Cafayete, a trip with beautiful landscapes.
They include T. duratii, ixioides, lorentziana, schreiteri, didisticha and Vriesea friburgensis var. tucumanensis.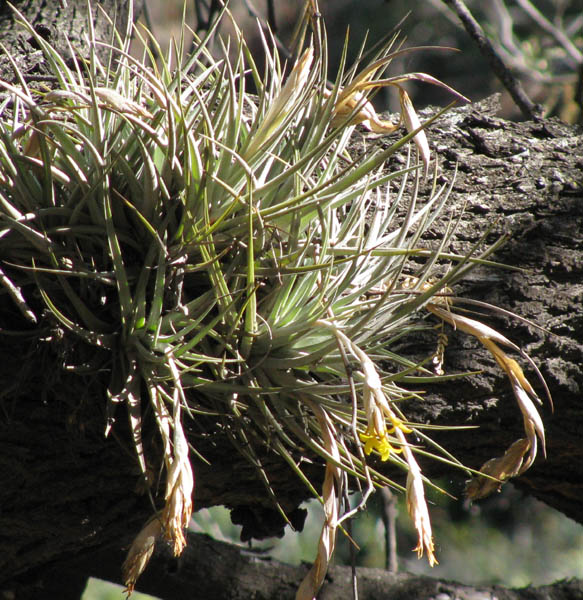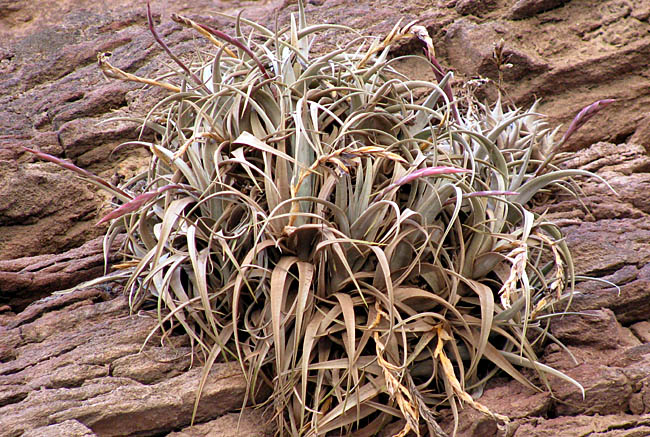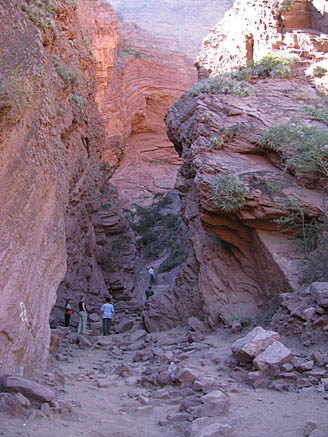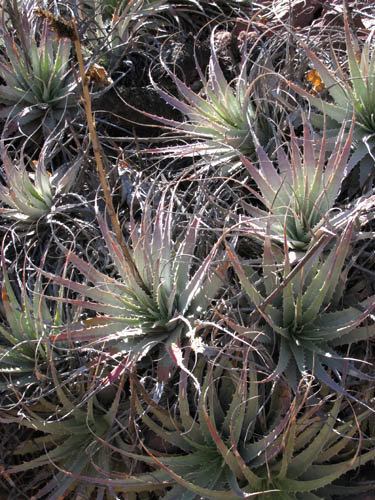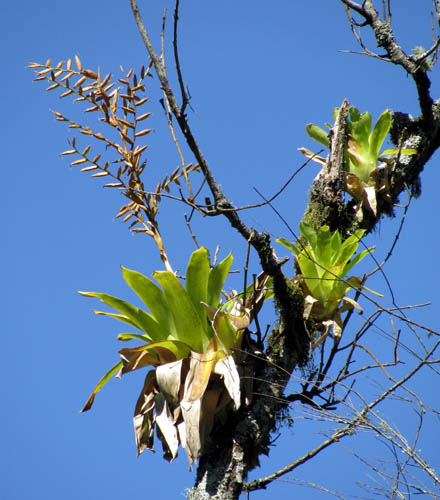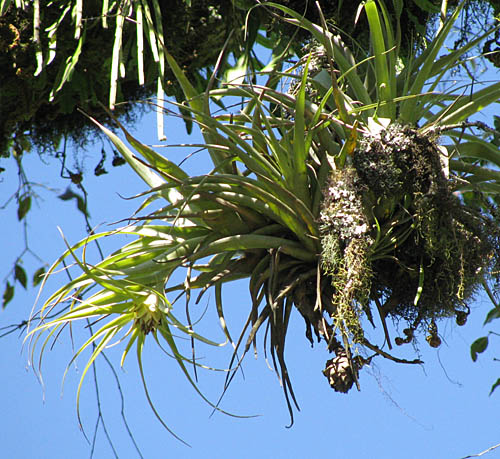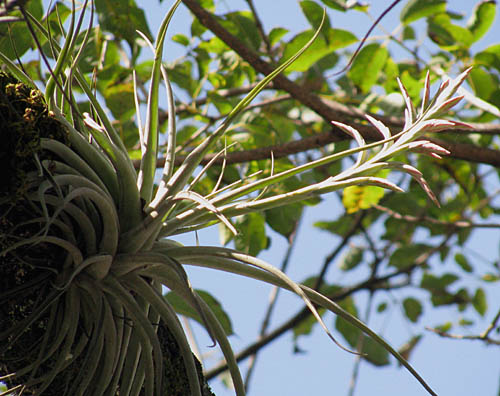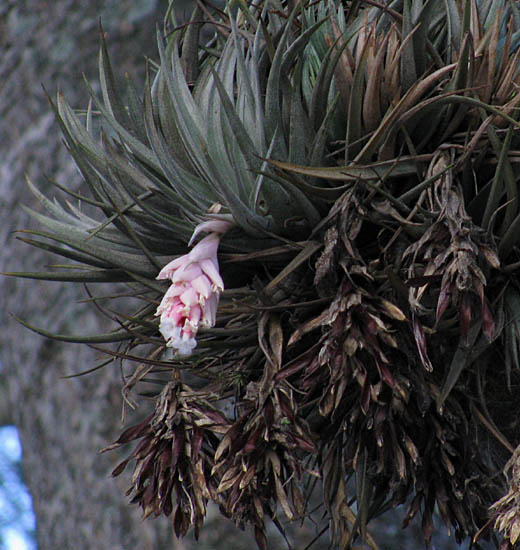 Tillandsia tenuifolia var. surinamensis is also known from this region,
however the picture (left) was taken several hundreds kilometers
more to the east across the river Paraná.